Beckyanne Theriot has been the founder and owner of AFCM Services LLC (formerly known as A First-Class Move) for 11 years with sole responsibility as the creator and leader of all aspects of the business. Her role as the sole owner encompasses such duties as: the day-to-day business operation coordination, complete marketing and sales efforts, crucial medium-and long-range planning, any necessary research and development, and all other significant divisional services. In the past thirty years, she has dedicated most of her life to the service of others and brings a wealth of past experience in Estate Management, Marketing and Sales, Property Management and Interior Design to the elder service industry.
Moving Services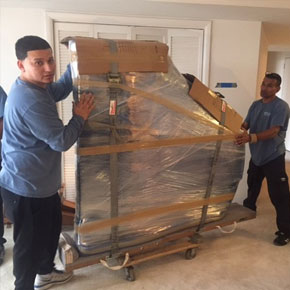 We provide complete moving services for all of our local and interstate clients through our moving division of AFCM Services LLC. We supply the entire team of moving professionals, the trucks, the moving tools and equipment and the packing materials needed to make your move seamless. Our movers are carefully selected to provide the high level of service that we demand for each of our clients and their work reflects this standard of excellence.
They are trained in the best practices in current moving technology and continually strive to stay abreast of the skills needed to best improve their service to the client.
Our movers go to great lengths to work efficiently to relocate our clients into their new living situation stress-free. They take great pride in not only the quality of their work but also in the personal care that they provide to the treasured belongings of the people that we serve.
They know that every move is personal to our clients and they treat each move that they do with the utmost professionalism that it deserves. They treat your items with the same level of care that they would treat their own and the end result reflects this in the fact that every precaution is taken to make certain that your personal belongings and furnishings arrive at their final destination intact
Services:
Moving Services
Move Management
Home Organization Services
Home Redesign Services
Home Sale Assistance
Liquidation Services
Move Management
Moving can be an overwhelming task – often entailing unanticipated snags and last-minute crisis management. Our Move Management division at AFCM Services LLC has been designed to anticipate your needs throughout your move to create a stress-free transition to your new residence. Our philosophy of care and attention to detail ensure that once you are there, you will truly be "home".
Simply put, we make moves stress-free!
Move Prep Process
Meet with client at origin location to access contents and layout
Walk-through at destination location to determine design needs
Create the new residence furniture placement floor plan
Itemize & label what is to be packed & moved to the new location
Initiate rightsizing process: sort, resale & donation determination
Inventory & mark necessary items with client information
Document valuables and original furniture placement with photos
Coordinate move logistics with our movers and outside vendors
Moving Process and Settling In
Manage moving calendar
Supervise packing, loading & unloading to ensure accuracy
Direct placement of items to correct rooms at destination
Organize the proper placement of all personal belongings
Make up beds, organize linens, stock basic toiletries, etc.
Line cabinets, organize pots, pans & dishes, etc.
Supervise removal of move debris & general destination cleanup
Final walk-through to ensure that every detail is done right
Special Requests
Can include such tasks as: comprehensive library cataloging, stocking of refrigerator & liquor cabinet, outside storage needs, estate sale planning, item appraisals, shopping, shipping, etc.
LifeChange Home Redesign Services®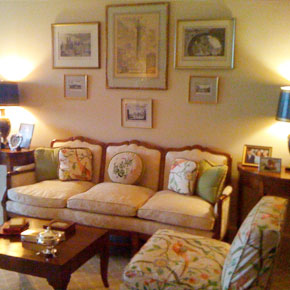 Are you looking to breathe new life into your existing home, either for purely aesthetic reasons or for more functional purposes? If so, then home redesign is an economical way to do just that, sometimes simply by repurposing your current furnishings, in order to create a fresh new living environment that better suits your current lifestyle.
Let the Home Redesign Specialists at AFCM Services LLC "shop" within your home, selecting long-cherished items to become new focal points in your home. Watch your rooms transform in front of your eyes as we artfully rearrange your furniture, artwork and accessories to change your home's aesthetic and create dynamic new living spaces that are functional as well, giving a fresh look to where you live.
Home Redesign is perfect for:
Empty nesters right-sizing existing spaces to increase functionality
Seniors who are aging-in-place and need changes for better mobility
Room reassignment due to decreased mobility issues due to illness or impairment
Persons who have collected too much or that have become hoarders
Anyone wanting to make changes in their home without expensive purchases
All AFCM Home Redesign clients enjoy:
Space planning redesign that reflects a desired new style of living
Rooms accessorized to showcase your most prized possessions
Strategic furniture placement for improved functionality
Mood-setting light design that helps create the perfect home atmosphere
StageRight Home Sale Assistance®
Did you know that buyers decide if they love a house in the first eight seconds they walk in? What you also may not know is that it is a fact that staged homes sell faster and at a higher sale price, therefore the best way to make a great first impression on home buyers is with the Home Staging services offered by AFCM Services LLC.
Our Home Staging experts will look at your home as a buyer would and use their design skills to maximize your home's appeal. We make changes to enhance each room, we spotlight your home's best features and we can improve areas that might otherwise lack pizzazz.
All AFCM Home Staging clients enjoy:
Complimentary initial home visit and evaluation
Personal shopping to find the right items to stage your home
Pre-packing to clear space to make your home inviting to buyers
Color and design suggestions
AFCM Home Staging clients can also choose from a complete menu of home sale prep options including:
Space planning, curbside and landscaping improvement
House cleaning, debris removal, minor fixture repair
Painting, light carpentry and cabinetry facelifts…and more!
Ultimately, we help buyers see your home's full potential by bringing out the true character of your home and creating the type of environment in which a buyer can easily visualize both themselves as well as their own belongings in the home, which makes your sales job and the sales job of your realtor that much easier.
LiquiEstate Liquidation Services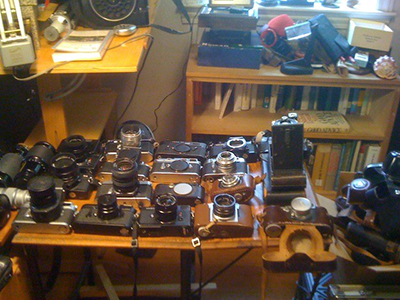 Our LiquiEstate Liquidation Services division of AFCM Services LLC, specializes in handling all aspects of liquidating the contents of your home at any time before, during or after a transition by one of our clients. Beginning with the initial consultation, we can assess what needs to be liquidated and determine the best course of action for everyone involved.
We then determine a schedule that best works with the rest of the transition process, making all necessary arrangements to complete the liquidation process in a timely and efficient manner.
Here are just some of the liquidation services that we provide:
Sort out those items that need to be retained and distributed to beneficiaries so that those items actually go to relatives and loved ones that are designated as such
Evaluate items to be sold and present those items to auction houses that we have a long-term working relationship with in order to maximize the return for our clients
Assess which items are best suited to be donated to charitable organizations that can use those items, providing a charity receipt to our clients for tax purposes
Clear out the remaining items for efficient disposal using the most environmentally-friendly methods to get the house ready for its next phase
This specialized service is one that we provide not only to individuals but also to trust companies, elder law firms, wealth management companies and many other companies that serve the transition needs of our unique clientele.
We are dedicated to the efficient dispersal of the contents of the home, utilizing both our vast experience in this arena as well as our wealth of relationships with companies that are best situated to effectively carry out the duties relating to each specific phase of the liquidation process. In the end, our clients are relieved of the burden of items that they no longer need, while ending up with the satisfaction that those items are now situated in their new best location.
Business Notes:
Moving Services, Move Management, Home Organization Services,
Home Redesign Services, Home Sale Assistance, Respite Care Transition
Visit: MyActiveSenior.com for more senior resources.
Location
2128 Pimmit Drive, Falls Church, VA 22040