Home is where the heart is.

---
Life is full of challenges and the responsibility of caring for a loved one can be one of the most challenging.  Choosing long term care options can be a confusing and overwhelming process, but rest assured, we're here to help you make informed decisions about the future of those you care most about.
Althea Woodland is a premiere full-featured skilled nursing and long-term care facility nestled in the beautiful town of Silver Spring.  We strive to provide a comfortable, safe, and loving environment within our facility and our staff are here to provide the highest quality skilled nursing and long term care for our residents.
Althea Woodland also boasts Preferred Provider Status. We are proud to be recognized by the following hospitals as a Preferred Provider of skilled nursing and rehabilitation services:
Adventist Healthcare Shady Grove

Adventist Healthcare Washington Adventist Hospital

Holy Cross Hospital

Holy Cross Germantown Hospital

Medstar Montgomery Medical Center

Suburban Hospital
Our Services
Skilled Nursing Care
Rehabilitation
Respite Care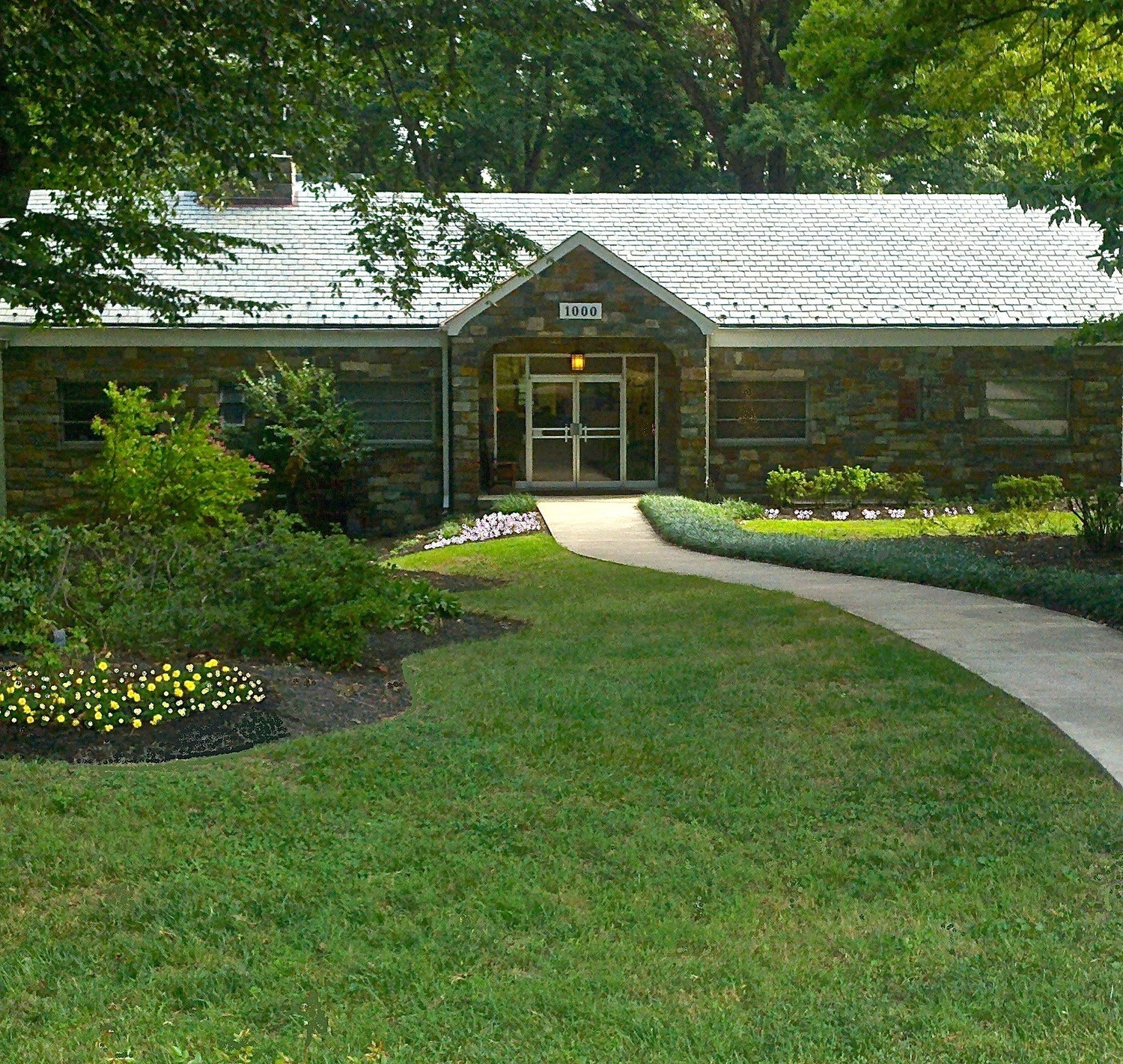 Skilled Nursing Care
Whether the need is short or long term, if additional healthcare support is required for your loved one, our skilled nursing facility is ready. Althea Woodland provides nursing care from a dedicated team of professionals, focusing on the special needs of each individual. Our residents receive 24 hour nursing care, which can include partial or total support with activities of daily living, as well as occupational, speech,  and physical therapy programs designed to minimize time needed in the facility. Special skin care and other therapeutic interventions are also available.
We offer a wide variety of services to support the individual needs of our residents.  If memory care is a concern, we provide programs designed to maintain a high level of cognitive functionality. Speech therapists are available to help residents regain communication skills after a stroke or other debilitating medical event and our physical and occupational therapy staff are here to help your loved one regain the independence they deserve. Please see our rehabilitation page for more information.
Placing your loved one in a skilled nursing facility can be a trying decision. The stress of re-locating and leaving behind memories of home is difficult for all involved.  Rest assured, Althea Woodland seeks to make that transition as smooth and pleasant as possible.  Our facility creates a warm and accommodating environment for every resident and minimizes the difficulty of moving.  Feel free to contact us for more information.
Medication Management
Housekeeping & Laundry Service
Moving & Transition Support
Balanced Dining Support
Bathing & Hygiene Support
Incontinence Support
Limited Transportation
Pharmaceutical, Laboratory, & Radiology Services
Memory Maintenance Programs
Physical, Occupational & Speech Therapy Rehabilitation
Health Monitoring & Wellness Care
24 Hour Support from Licensed Nurses & Certified Nursing Assistants
Hospice Care
Rehabilitation
Recovering from a debilitating medical condition can be a difficult process. Whether it's hip replacement surgery, stroke, or any other condition requiring rehabilitation, Althea Woodland is here to help.  We offer an array of comprehensive programs designed to maximize the level of functionality and independence regained by our residents after receiving medical treatment.  We have a staff of licensed professionals ready to design a rehabilitation program specifically suited to your loved one's needs.
Any functional loss can be devastating to the well being of an individual.  We strive to achieve the most successful rehabilitation outcomes with our residents and we specialize in physical therapy, occupational therapy, and speech therapy.  If Alzheimer's care is needed, we provide a safe environment filled with activities supervised by trained staff designed to stimulate and challenge our residents in a caring atmosphere. Feel free to contact us for more information.
Collaborative Team Approach
Specialized Trained Nursing Staff
Health Monitoring & Wellness Care
Physical, Occupational & Speech Therapy Rehabilitation
Memory Management Programs
Alzheimer's/Dementia Care Programs
Acute Rehabilitation Services
Respite Care
Taking care of a loved one as they age is an admirable task that requires a high level of commitment and dedication. When life events happen that prevent one from maintaining that level of commitment, we're here to help. Althea Woodland offers a comprehensive respite care program designed to provide care to your loved one for several days or weeks, depending on your need.  We have a specialized facility ready to address the specific requirements of your loved one if you are temporarily unable.
In the event of emergency, we can become your "planned" respite care provider. We'll set up a program specifically designed to mitigate the risk factors you may be aware of and if an emergency arises, be ready to receive your loved one into our facility.
Respite services help sustain caregiver health and well being, and can provide additional support that may be unavailable otherwise. Feel free to contact us for more information.
Health Monitoring & Wellness Care
Specialized Facility Respite
Emergency Respite
Therapeutic Adult Day Care
24 Hour Support from Licensed Nurses & Certified Nursing Assistants
Althea Woodland's Mission
Althea Woodland seeks to preserve the dignity of its residents and provide a safe and comfortable environment as they age. Providing quality rehabilitation and skilled nursing services, understanding ever changing needs, and continuing a legacy of care are the pillars upon which our business rests.
From our humble beginnings to today, these core principles have not changed. Althea Woodland serves as a foundation for the next step in life and continues to make a profound impact on its residents and the community. We will never stop improving the level of service we provide to your loved one.
Our History
Althea Woodland has been a fixture of the Silver Spring community for over 50 years. Constructed in 1959, nestled in the secluded woods of Montgomery county, the facility has since expanded to accommodate 50 residents. Although the building has changed, our attention to detail and passion for care has not.  We look forward to meeting you and your loved one's unique needs. Please feel free to contact us for more information.
The American Health Care Association (AHCA) upgraded Althea Woodland to a Tier 2 achiever as part of their Quality Initiative Recognition Program (QIRP).  The QIRP is designed to recognize AHCA nursing center members that demonstrate attainment of one or more of the quality goals listed below:

Safely Reduce Hospital Re-admissions by 15%
Increase Staff Stability by 15%
Increase Customer Satisfaction to 90%
Safely Reduce the Off-Label Use of Anti-psychotics by 15%
The Maryland Health Care Commission recognized Althea Woodland as one of 54 nursing homes to achieve an influenza vaccination rate of 97.4% (target 95%) for the 2013-2014 flu season.
Please feel free to contact us for additional information.
Type of Housing
Location
1000 Daleview Dr, Silver Spring, MD 20901, USA