Independent Senior Living, Assisted Living, and Memory Care in Rockville, MD
Brightview West End provides Rockville senior living, assisted living, enhanced care, and memory care to Montgomery County, Maryland including Rockville, Potomac, Gaithersburg, Kensington, Bethesda, Germantown, Chevy Chase, Olney, Silver Spring, Burtonsville, and Colesville.

Pricing: Assisted Living

Brightview's monthly service fees are priced based on the type of apartment home.

Bedford: $8,875 – $9,110 Dartmouth: $9,140 – $9,645
Newport: $11,655 – $12,125 Winchester: $13,240
Community Fee: $7,250
Second Person Fee: $2,850

 Comparing Our Offer to Other Alternatives We believe in clear communication
and transparency. When you compare our rates to alternatives, please be sure to compare apples to apples. We believe when you compare Brightview to others, you will find we provide greater value in a clear, upfront, straightforward way.
Remember: Up to 5 Hours of Personal Care Each Week Included in Base Fee
ENJOY LUXURY ROCKVILLE SENIOR LIVING PREMIUM CARE SERVICES
Experience a spectacular urban lifestyle at Brightview West End in Downtown Rockville! Choose from 198 Rockville senior living apartments in our Independent Living, Assisted Living, Memory Care, or Enhanced Care community to meet your needs.
Located in the heart of Rockville Town Center, Brightview West End is a monthly-rental community and unlike any other Rockville senior living retirement community you've seen.
Enjoy a snack at our Mingle café, a drink during happy hour in the pub, or a movie in our movie theater. Plus you'll be steps away from the fabulous restaurants, shops, and cultural events that Rockville Town Center is known for. It's like living in a luxurious resort! Access to commuter lines makes it easy for your family to come visit.
Residents who choose Brightview West End assisted living in Rockville, MD experience possibilities, independence, and choice, while having access to the extraordinary care that Brightview provides.
You can also opt into The Gallery Concierge Service, where you'll have a dedicated concierge to give you highly personalized service, including private transportation.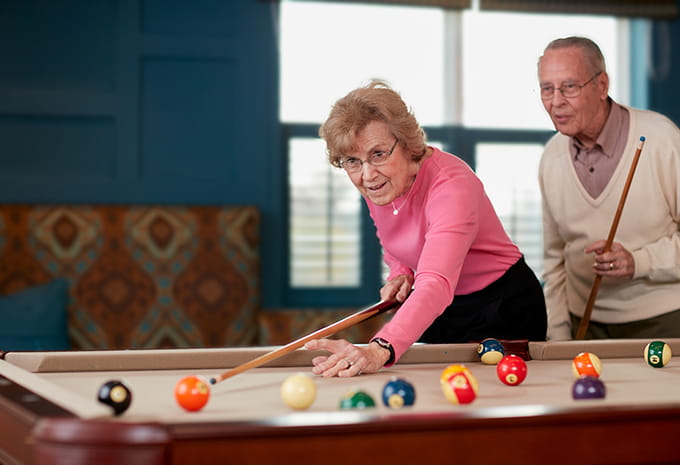 Independent Senior Living Retirement Communities!
"A WONDERFUL HOME WITHOUT ALL THE WORK – RESORT-STYLE ACTIVE INDEPENDENT SENIOR LIVING"
Active Independent Senior Living Retirement Communities give seniors a wonderful home without all the work. You'll experience a calendar full of activities and cultural events to keep you busy, housekeeping and prepared meals so you have more free time, and even parking so you can have your own car – or take our convenient shuttle and leave the driving to us!
Independent Senior Living means less stress and more fun. That's what our active independent senior living retirement communities offer residents.
Choose from a variety of monthly-rental apartments and styles with no large entrance fee. All of our independent senior living retirement communities include interior and exterior maintenance, housekeeping, and linen laundry services as part of your monthly fee. Kitchens are standard but cooking is optional. Chef-prepared meals are also included!
Just steps outside your door you'll find conversation corners and convenient amenities. There's always something to do within our independent senior living communities — from hobbies and happy hours to clubs and cultural events. Scheduled transportation is included along with fitness classes, health screenings, and more.
Make life easy for yourself with the potential for a great day, your way.
Live Vibrant at a Brightview Independent Senior Living Retirement Community near you.
Brightview Senior Living offers active Independent Senior Living Retirement Communities across seven states including Maryland, Pennsylvania, Connecticut, New Jersey, New York, Rhode Island, Massachusetts, and Virginia.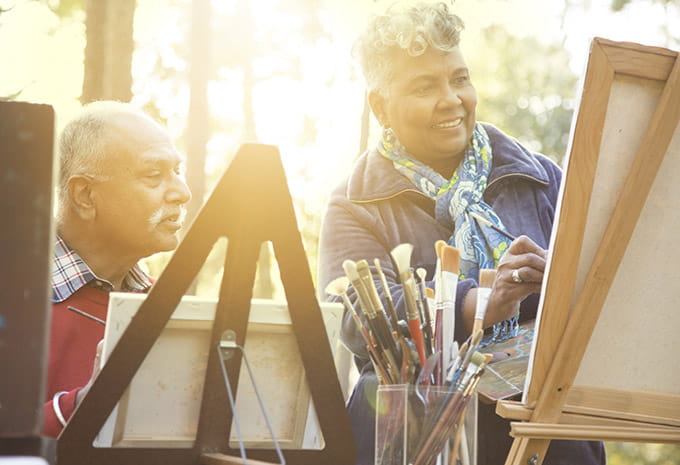 Assisted Living
Senior Assisted Living communities (also known as Personal Care in Pennsylvania) encourage independence but still provide the help that you may need. Brightview delivers premium senior Assisted Living services and monthly-rental apartment homes with no large entrance fee.
We will work with you to develop a personalized assisted living care plan so our experienced, trained associates know when to step in and help — or when to let you lead the way.
Maybe you need help with mobility or maybe you need help remembering to take your medication. And, of course, our Vibrant Living Director is here to help you live your day to its fullest!
A helping hand getting ready — and a full day to look forward to. Favorite pastimes. Sharing great meals with friends. That's vibrant senior assisted living.
In a beautiful residential apartment-home setting, support is delivered with an appreciation for potential, rather than limitations.
From services such as; maintenance, housekeeping, and scheduled transportation to respectful, personalized help with dressing, bathing, and medication reminders, our highly trained associates learn what each resident needs to maintain their utmost independence.
Stop by the beauty/barber salon or pub. Choose from a full daily schedule of activities from day trips and dances to creative projects and classes. There are fitness programs for all ability levels, wellness checks, and a nurse on site 7 days a week. It's the people, the place, the personalized assistance, the peace of mind. All brought together so you can enjoy your most well-rounded day, every day.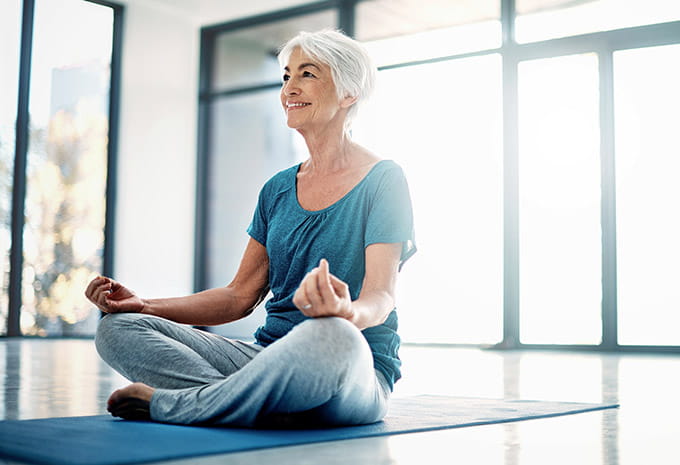 Senior Memory Care Assisted Living
Our Wellspring Village® is a specially designed memory care neighborhood in our Brightview Senior Living communities for people who are living with Alzheimer's disease or other forms of dementia.
Through our innovative approach to senior memory care assisted living, residents live safely in apartments specifically designed to encourage independence, participate in social programs that are tailored to their abilities, interests and gifts, and are cared for by our exceptional memory care associates.
We understand that some seniors living with ALS, Parkinson's Disease, Multiple Sclerosis, or other types of individual care needs require a higher level of care. Living in a nursing home is not your only option.
At Brightview Senior Living, you'll receive special attention to your needs in our exclusive Enhanced Care neighborhood, where we provide additional and enhanced Assisted Living care
.You value your privacy, so it's all in an extremely private setting. There's also 24/7 on call nursing so you or your loved one can get medical attention when you need it.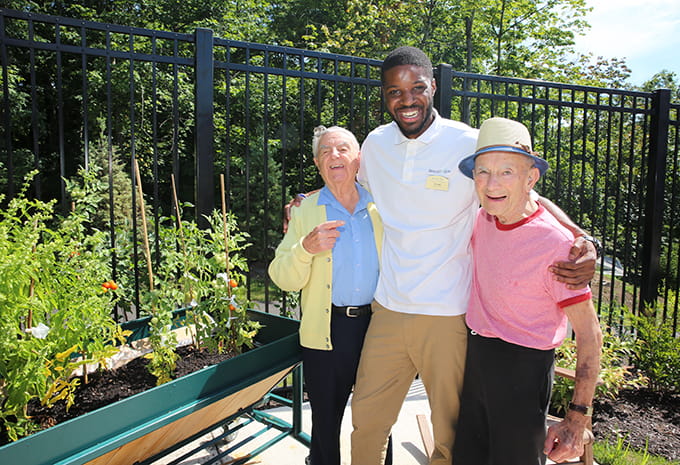 ENHANCED ASSISTED LIVING CARE OFFERS THE STANDARD ASSISTED LIVING CARE PLUS:
Higher staff ratio to assist with care needs
Total care for residents needing a two-person assist
Care for your additional physical needs
24/7 on call nursing
Wound care, stages 1 and 2
End-of-life care
Assistance with feeding at meal times
No shared suites
OUR ENHANCED CARE PROGRAM BRINGS TOGETHER:
Certified nursing professionals who are trained in first aid, CPR and transfers using a Hoyer Lift
Up to 25 hours of care included in base fee
Partnership with BAYADA Health Services for skilled nursing services, and physical, occupational and speech therapies as needed
Enhanced Assisted Living Care
BRIGHTVIEW WEST END – ROCKVILLE SENIOR LIVING FEATURES:
Experienced community director team
Rockville Senior Living located in the heart of downtown Rockville
Resort-style amenities and services
Brightview ranked #1 by FORTUNE magazine in 2019 – 2021
Chef-prepared gourmet dining daily
Full-service beauty salon offering services to ladies and gentlemen
Daily programs and cultural events to stay active and social
Upscale Pub with billiards room and TV for independent living residents
Real Movie Theater complete with theater seating and popcorn
Over 20-years of trust and senior living experience
Contact us to learn why Brightview West End is the premier Rockville Senior Living, Assisted Living, and Memory Care retirement community!
Visit: MyActiveSenior.com for more senior resources.
Type of Housing
62+ Apartments
Assisted Living
Independent Living
Memory Care
Location
285 South Washington Street, Rockville, Maryland 20850, USA